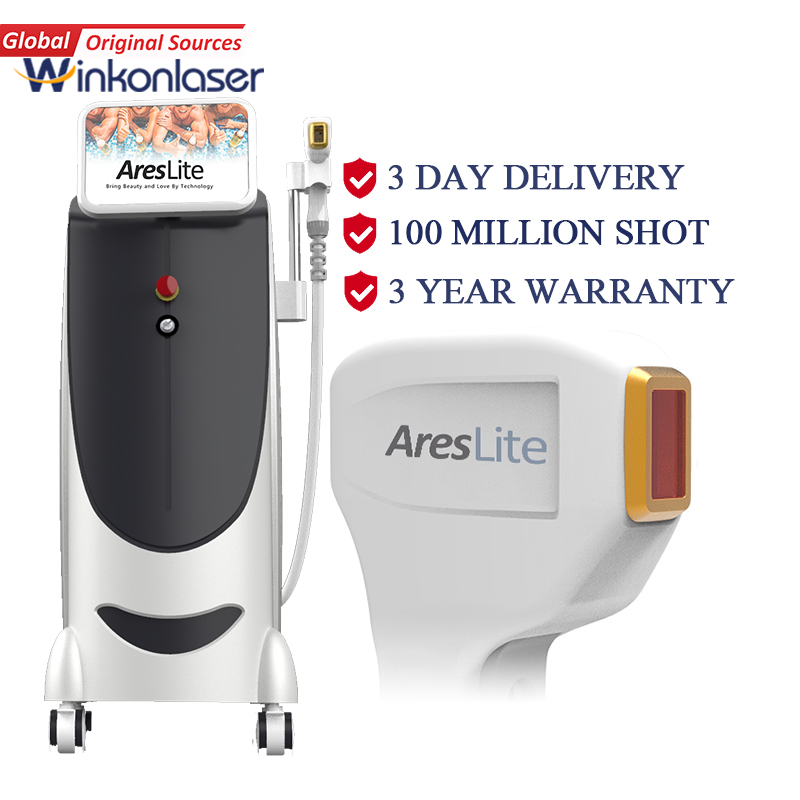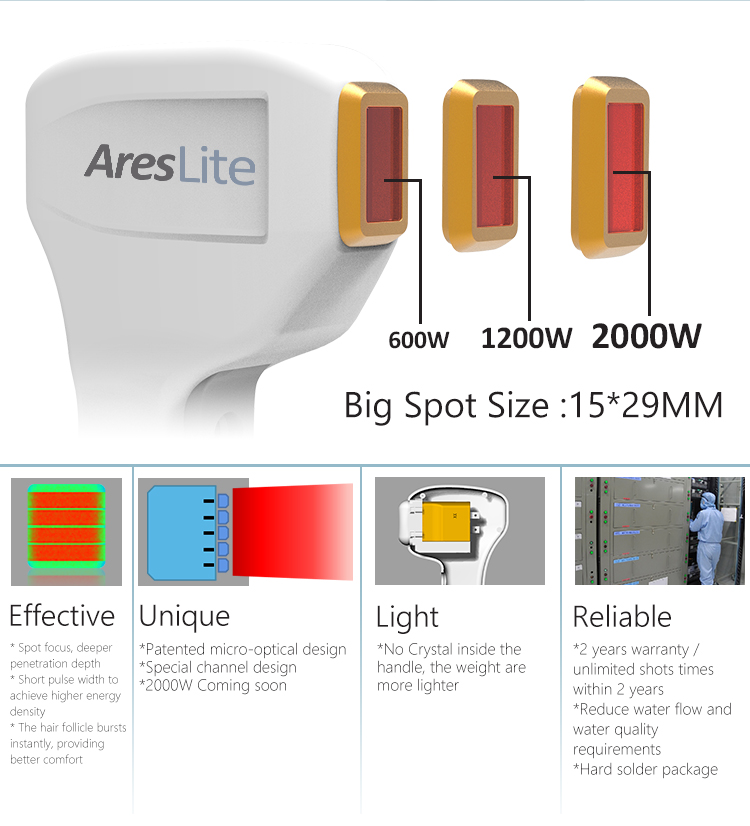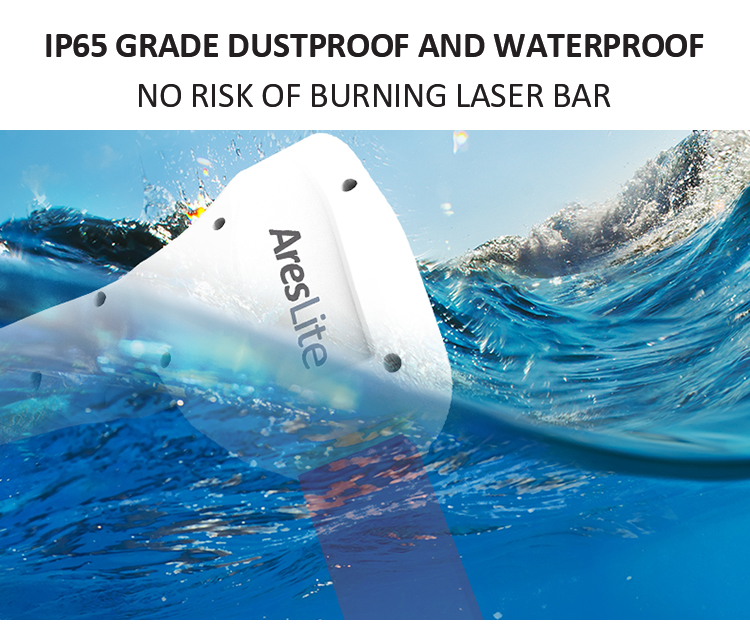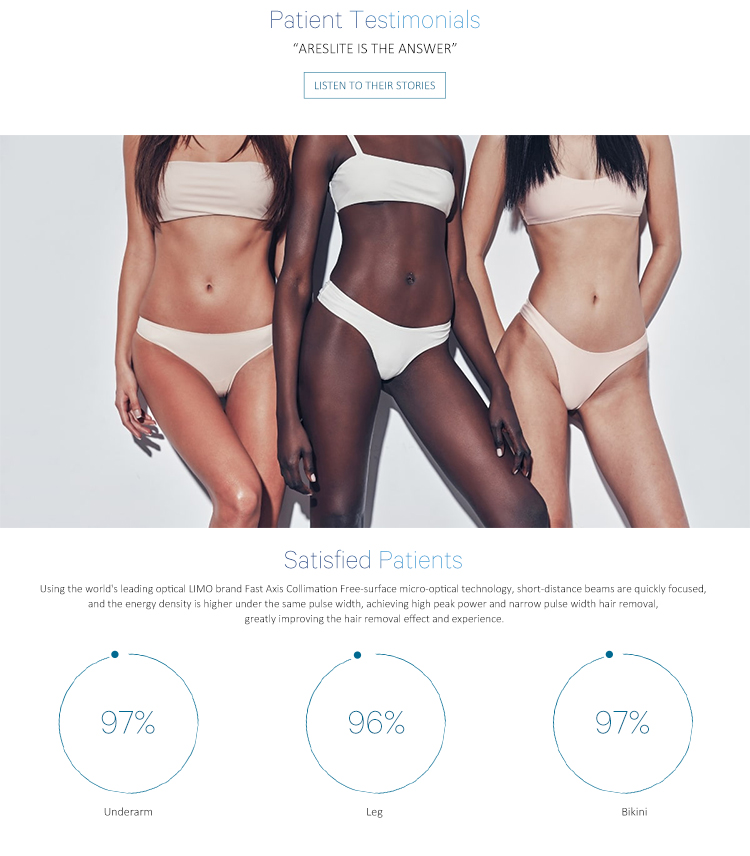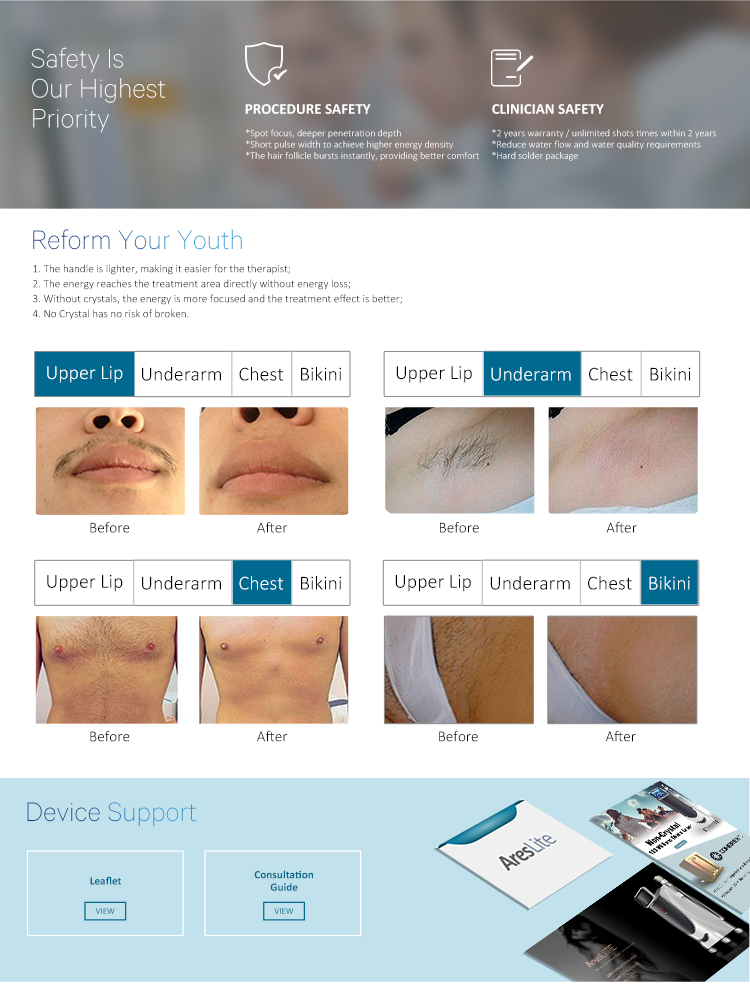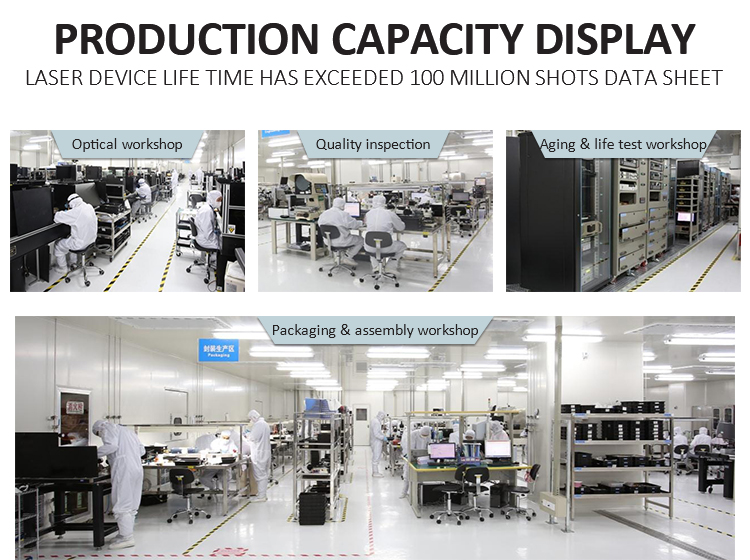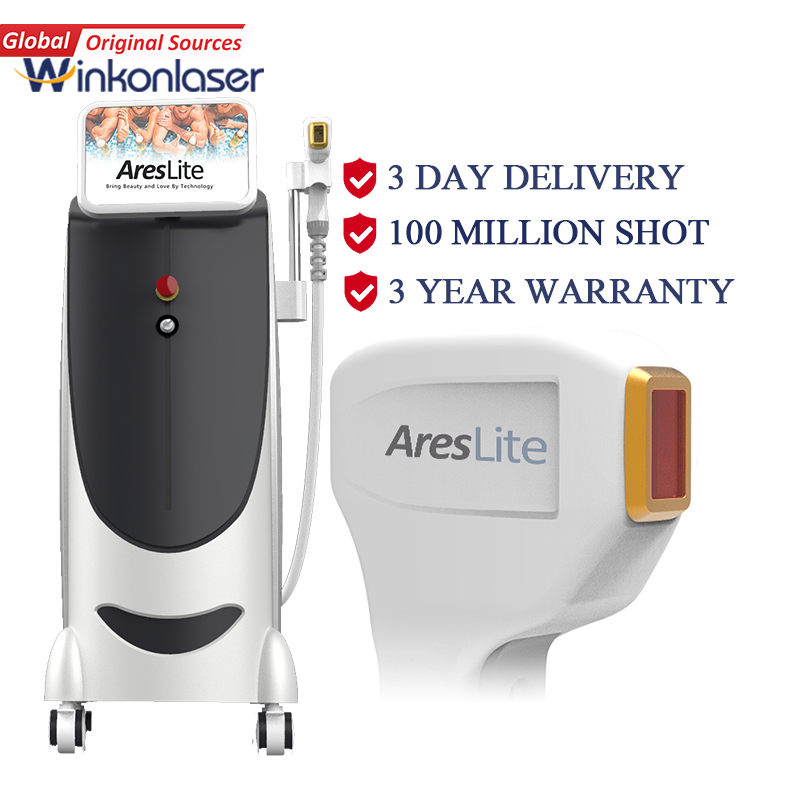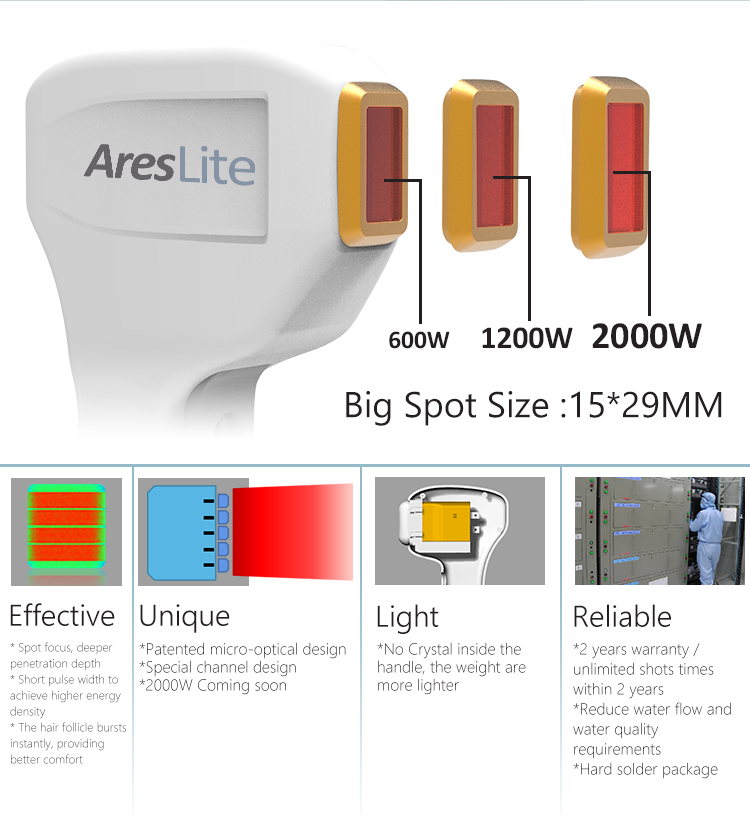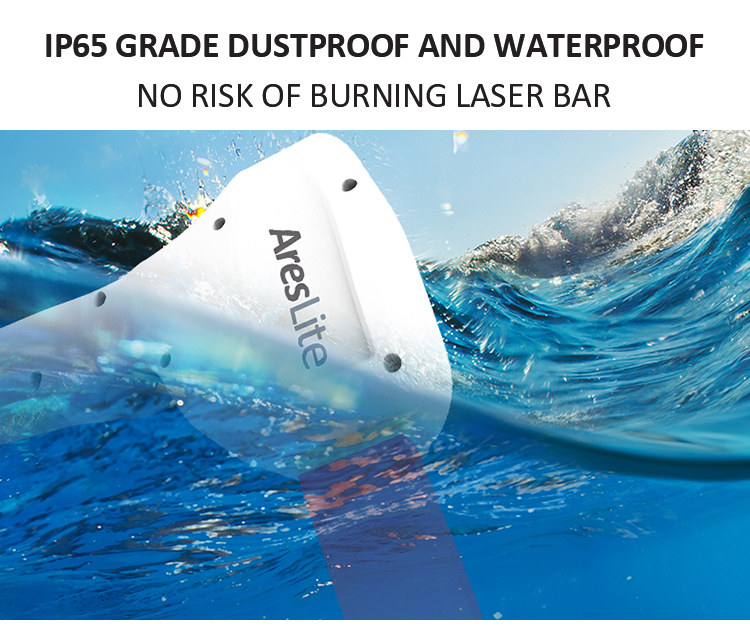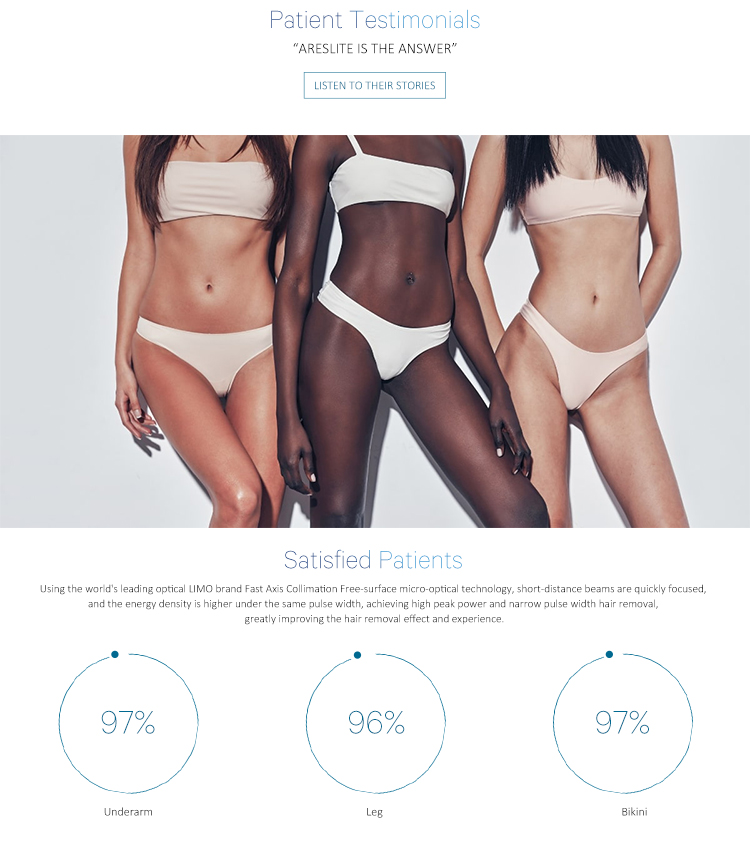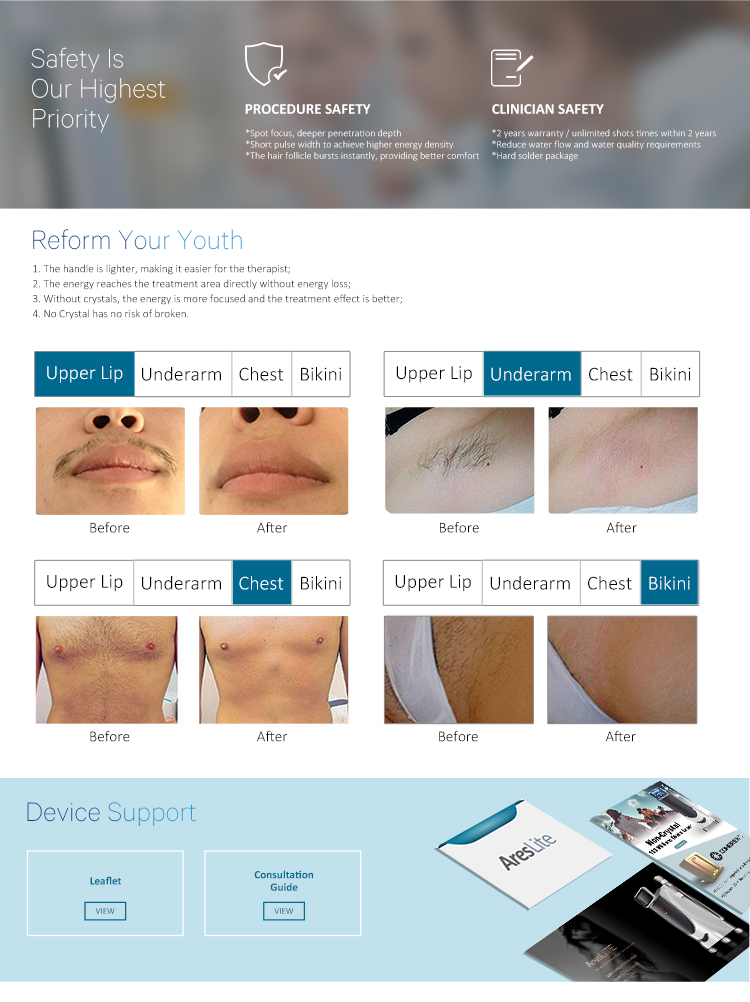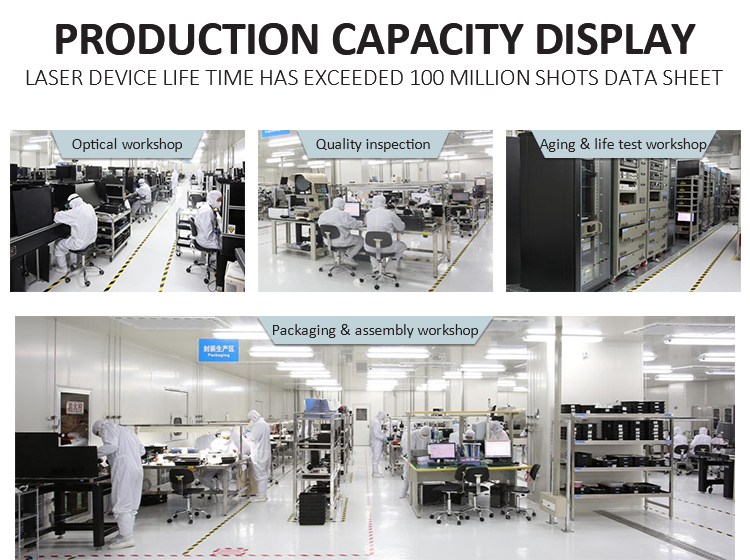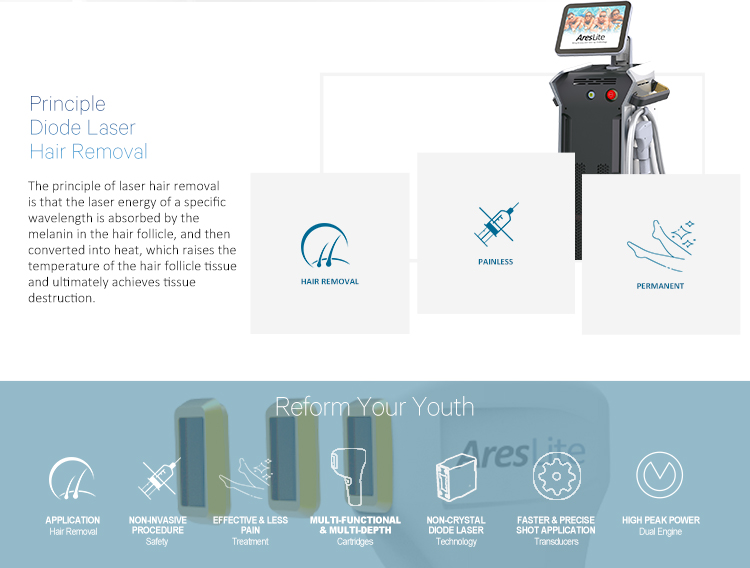 AresLite DM20 - FAC Laser Hair Removal Device

2021 New Arrival FAC 100 Millions 3 Wavelength 755 808 1064 Diode Laser Hair Removal Machine

Technology :

FAC+Diode Laser 755 808 1064

Model :

DM20

Use :

Painless Hair Removal

What's the different of other diode laser hair removal?
——Use FAC Technology To Get 99% Energy transfer efficiency
A. 100 Millions Shot For 3 Years Warranty
B. No Crystal, handle piece are pretty light,It allows you to work in a comfortable state for a long time
and Reduce the probability of handle damage.
C. FocusLight laser device for 99% engereny transmission
D.Design better than microchannel
E.IP65 high grade waterproof, fully enclosed to prevent dust from entering
Theory
As an integrated solution, 3 combines the benefits of all 3 wavelengths 808nm 755nm 1064nm 3 wavelengths have different laser characteristics. Targeting different tissue depths as well as structures within the hair follicle. Thus to the greatest extent to ensure the effective treatment and Virtually painless, Achieves the safest and most comprehensive hair removal treatment available today. Really reach: painless, fast, and effective!
Treatment characteristics
1.3 combines the benefits of all 3 wavelengths,It is groundbreaking for the laser hair removal industry.
2.3 combined wavelengths covering the optimal treatment spectrum 808nm 755nm 1064nm, the treatment Characteristics for different hair.
3.Virtually painless
4.All skin types, even tanned skin
TRIO CLUSTERED DIODE TECHNOLOGY
We are offers the synergistic benefits of the 3 most effective wavelengths for hair removal, each targeting different structures within the hair follicle.
The 3 main anatomical targets include the Bulge, Bulb and Papilla. Permanent hair removal, suitable for any color hair.
System Features
1. Widely used for any color hair.
2. Widely used for any skin type.
3. Safe and Fast.
4. International Hair Removal Golden Standard.
About us
Use technology to create beauty, use products to conquer customers
Beijing Weike Hongrui Technology Development Co., Ltd. is located in Beijing and was established in May 2012. The product research and development department was established in the same year, and there are more than 80 patents. Mainly engaged in laser beauty equipment, high-intensity energy focused skin rejuvenation equipment, and weight loss equipment.

Winkonlaser is top manufacturer of Aesthetic & Medical devices.

Address:
D2501,Victoria Building,Beijing,China
Address:
Company lotus iranian Address: Floor 3, Souraty building, in front of mellat park,valiasr SQ,Tehran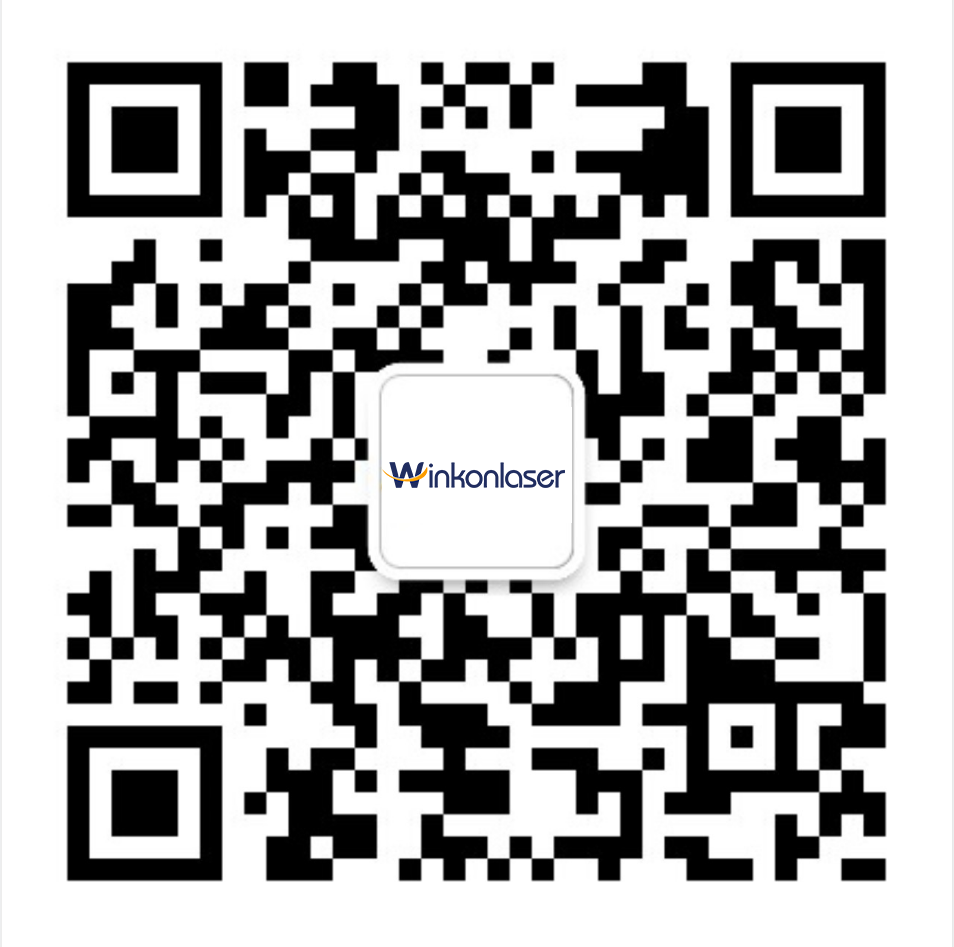 scan
Pay attention to our